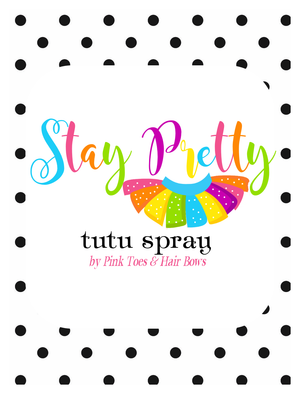 Stay Pretty Tutu Spray-Coming Soon
---
Tutu Spray?!! Spray to keep your tutus pretty you say?!!
Yes! You saw it here first! The first ever tutu Spray created by US!!
This Spray serves as a maintenance spray to keep your tutus and tutu dresses full,fluffy and wrinkle free!!!
Visit our youtube video for further details and how to's!
Sorry, there are no products in this collection.